Arlak Ayurveda is among the top Ayurvedic Products Manufacturers in Gujarat which is engaged in the business of designing, formulating, developing, manufacturing, and delivering top quality Ayurvedic & Herbal products. We have our own manufacturing facilities that are loaded with sophisticated machines by which we manufacture a very wide range of herbal medications that cover segments like Herbal tonics, capsules, Ayurvedic churns, juices, oil, etc.
Being an ISO 9001:2008 certified Third Party Herbal Products Manufacturer in Gujarat, Arlak Ayurveda provides several efficient manufacturing services. Furthermore, we use top-quality packaging materials to pack our products. The vision of Arlak Ayurveda is to deliver a quality herbal medicine range that fulfills the requirement of everyone and make the user healthy in India and around the world.  The formulations offered by us are clinically tested and monitored. Hence, you will always get a safe and reliable product from our side.
Dealing with high-quality Ayurvedic medicines in Gujarat can result in higher profits and successful business. Gujarat is among the best places to deal with quality herbal products. This place is full of resources and the markets here are flourishing. Therefore, having own business with herbal medicines can be a good decision. So, if you are planning to expand your business or want to deal with quality herbal medicines in Gujarat, then immediately get in touch with the leading Ayurvedic Medicine Manufacturer in Gujarat – Arlak Ayurveda.
To get more information about us in detail you can reach out to us. call us at +91-7696263636 or email us at enquiry@arlakayurveda.com.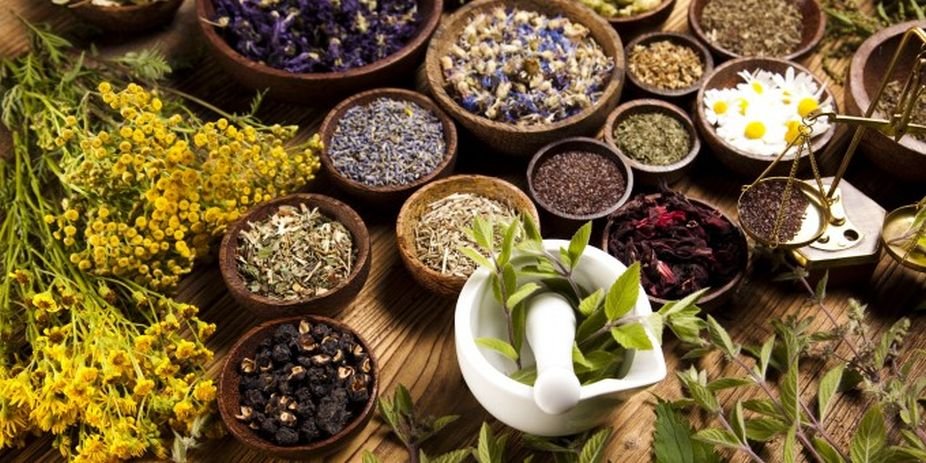 Herbal Products Manufacturing in Gujarat
Users around the world are adopting Ayurveda and using herbal medicines in the everyday life to keep themselves healthy. People are not only adopting herbal medicines, rather they are getting more inclined towards using Ayurvedic cosmetic products such as creams, shampoos, lotions, moisturizers, face wash, etc. Thus, the demand is very much high for quality herbal and Ayurvedic medicines in Gujarat.
Moreover, there are few other reasons as well that show that why this medicine segment is getting high popularity. Due to the lesser or no side effects offered by the Ayurvedic medicines, these are widely used by people. According to the researchers, it is expected that the demand for these medicines will grow even more in the near future and a firm that will manufacture and supply quality Ayurvedic medicines in Gujarat will gain huge popularity.
Herbal Product Range for Quality Third Party Manufacturing in Gujarat
Arlak Ayurveda is a top-notch ISO certified Ayurvedic product Manufacturer in Gujarat that delivers quality herbal formulations designed and formulated under GMP-WHO certified state-of-the-art manufacturing units. The units of Arlak Ayurveda are well-equipped with the latest machines that allow us to formulate prime quality products in one go. Moreover, we have tie-ups with certified vendors that deliver us quality herbs. The range delivered by us includes:
Herbal Tonics

Herbal Oils

Ayurvedic Tablets

Juices

Charans

Herbal Drops

Capsules

Powders
Quality Product Manufacturing by Arlak Ayurveda
Our company is known for its quality products and outstanding third-party manufacturing services. Over the years, with the help of our consistent hard work, dedication, and commitment, we have earned a very renowned status in the industry. To give justice to our reputation and to deliver quality herbal medicines to the users and our clients, we have set up state-of-the-art modern infrastructural facilities that are proficient to manufacture good quality herbal products. Our firm has taken few steps to ensure quality. These are:
We follow a complete manufacturing process starting from shortlisting raw materials to production.

The firms acquire raw materials or herbs for genuine and certified suppliers.

The manufacturing units at Arlak Ayurveda are proficient to formulate quality medicines in bulk. Thus, you will never face any difficulty with the supply of medicines.

We deliver a product range that has huge demand in the market and that is recommended by thousands of users.

Our premise has a separate packaging department that ensures smooth packaging of all the medicines.

The quality assurance division of Arlak Ayurveda puts the cherry on the top and ensures that all the medicines are pure and safe.
Prominent Third-Party Ayurvedic Product Manufacturer in Gujarat
The firm Arlak Ayurveda is among the most authentic brand name when it comes to Herbal products manufacturers in Gujarat. Arlak Ayurveda is highly proficient in designing, developing, and manufacturing of premium quality Ayurvedic products. We offer a unique amalgamation of expertise and quality that has helped us to gain the trust of thousands of users, customers, and our clients. The firm maintains complete transparency with the clients and uses ethical practices to create healthy relations with all its clients.
We deliver an Ayurvedic product range which has huge demand in Gujarat and this range is formulated according to the needs of the users in this state.

Our firm has different divisions for a different activity such as a different quality division, storage division, manufacturing division, and packaging division, etc.

We follow a hygienic approach and give emphasis to deliver quality products. All the medicines manufactured by us undergo several quality checks at various levels.

We pack our products in safe and air-tight packaging. The motto is to deliver the products in secured packaging to keep them safe.
Reach Out to Us
Name: Arlak Ayurveda
Address: SCO 5-6, Wadhwa Nagar, Near Hotel Sunpark, Zirakpur (Chandigarh)
Phone: +91-7696263636
Email: enquiry@arlakayurveda.com.