Third-Party Ayurvedic Medicine Manufacturer in India
Arlak Ayurveda, a firm loaded with a plethora of services, qualities, and features. The firm has keen interests in supplying, manufacturing, developing, and marketing ayurvedic medicines, and products. Our firm has become the first choice of many clients since our ayurvedic medicine manufacturing services are unproblematic and affordable as well. Since our inception, we have been sticking to a goal only of improving the life quality of people of India through high-grade ayurvedic medicines.
As the Ayurvedic market of India is immensely colossal therefore many individuals are becoming part of this expeditious growing market but don't have plants for assembling and production. So we are helping those individuals and entrepreneurs through our Third-Party Ayurvedic Medicine Manufacturing in India. Further, we are serving the healthcare sector of India for many years with our marvelous ayurvedic medicine manufacturing services. We focus on formulating the best-in-class ayurvedic product range based on our professionalism, and expertise.
Apart from this, we have an expert quality analyst team, production team, production team, and R&D department that works very sleekly. Every herbal product at our firm is formulated after path-breaking research, and after analyzing the market's current conditions, and future scenarios too, and it is the foremost reason for our leading position as a Third-Party Ayurvedic Medicine Manufacturer in India. Moreover, our top-of-the-line labs allow us to produce ayurvedic medicine in bulk in one go.
If you are looking for the Best Herbal Medicine Manufacturer in India or looking forward to expanding your ayurvedicbusiness then get support from our ends by calling us at +91-7696263636. or,you can also reach us by just dropping an e-mail atar.arlakbiotech@gmail.com.
Top Ayurvedic Medicine Manufacturer in India
When it comes to the Top Third-Party Ayurvedic Medicine Manufacturer in India then Arlak Ayurveda is the first name that bangs into our minds. And in this rapidly growing ayurvedic industry getting support from a veritable, and bonafideAyurvedic Medicine Manufacturer is a must. Therefore, we have developed some remarkable attributes that make Arlak Ayurveda the best
Features of Top Third-Party Ayurvedic Medicine Manufacturer in India
Fully Fledged production units: The tools, equipment, and machinery used in the manufacturing of high-grade ayurvedic products are examined before and after every use. Further, we do production analysis before initiating the manufacturing process for high-efficieny as well as smooth working.
Pure Ayurvedic Products: We use superlative quality raw ingredients derived from the richest resources and sourced from certified vendors only. It helps us in formulating the most effective, side-effect-free, and 100 pure ayurvedic medicines.
Well-developed distribution network: Arlak Ayurveda has its tie-ups with a mature logistic channel that enables us to offer Third-Party Ayurvedic Medicine Manufacturing in each part of the country. Therefore, our clients get their orders at the doorstep in a stipulated period.
Quality Assurance: We are dedicated to the ailing mankind of the country! Therefore, we offer a quality assured range of Ayurveda products. Our firm follows all the stringent quality parameters, environmental protocols, international standards, and WHO-GMP certified norms to avoid any deviation.
Product Line of the Best Third-Party Ayurvedic Medicine Manufacturer in India
As we stated earlier that we make use of the rich quality and clinically approved ingredients in the formulation of world-class ayurvedic medicines. Therefore, our product range is one of the most celebrated! Further, the Third-Party Ayurvedic Medicine Manufacturing services of ours are available in various categories including:

Tablets
Syrups
Capsules
Lotions
Juices
Ointments
Oils
So these are the categories for which you can avail of our marvelous herbal medicine manufacturing services. Further, these categories are the most commonly used among consumers. Therefore, setting up an ayurvedic business in these categories is a worthwhile decision. You can enter the field by collaborating with us without any fear of success, it is guaranteed!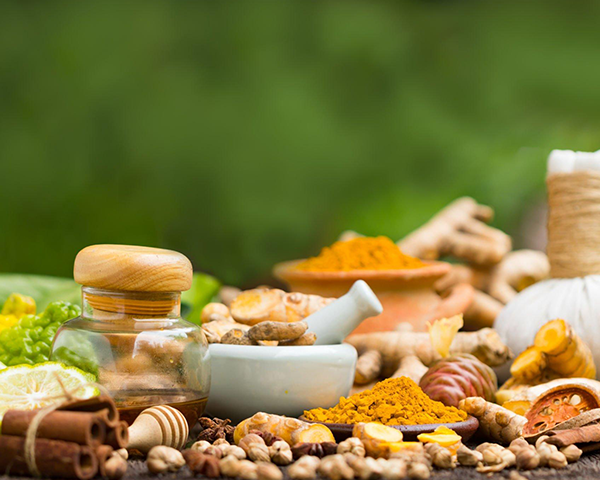 Advantages of Choosing Arlak Ayurveda
Arlak Ayurveda holds the richest experience of the ayurvedic sector thus provide a vibrant range of Ayurveda. Many reputed pharma companies have collaborated with us due to our strong vision, integrity, and transparent dealing. Further, our highly experienced, and knowledgeable practitioner team helps us in formulating effective, and safe herbal range. The major aim of our company is to make herbal health products accessible to the needful. Apart from this, being a client-centered third-party ayurvedic medicine manufacturing company we bring the following benefits:
Capable to produce at a large scale.
Richest Quality products at optimum prices.
Complex infrastructure for methodical working.
Sophisticated packaging to avoid any sort of contamination and spoilage.
Therefore, these are some advantages of choosing Arlak Ayurveda. If you are wishing to make contact with us then our contact information is listed below. Get in touch with us promptly!
What do We provide Under Third Party Manufacturing Services?
You can order a minimum quantity which should be in the multiple batch size. Everything will be depending upon the type and price of the product.
We won't be providing any kind of promotional material under third-party manufacturing of any product.
There is no possibility of returning the product after final invoicing.
Terms & Conditions for Third Party Manufacturing
Xerox or Scanned copy of GST number certificate is required.
We will send you our approved product list.
You select the product and let us know your requirement via mail.
We will let you know the price and minimum order quantity for your product.
Certificate of Analysis will be provided with the goods.
Payment terms will be 50% advance along with purchase order and 50% at the time of delivery.