Arlak Ayurveda is an ISO 9001:2008 certified company. Arlak Ayurveda is a division of Arlak biotech which has also focused on manufacturing and distributing Ayurvedic medicines in all over India. We serve the best quality products to our customers with the best quality or efficacy.
Welcome to
Arlak Ayurveda
Best Ayurvedic Herbal Company in India
Ayurveda means life knowledge. It is the ancient Indian science of life, health, and living. It's a system of medicine with historical roots in the Indian subcontinent. As an Ayurvedic pharma company, we are committed to the propagation of Ayurvedic thoughts and philosophies.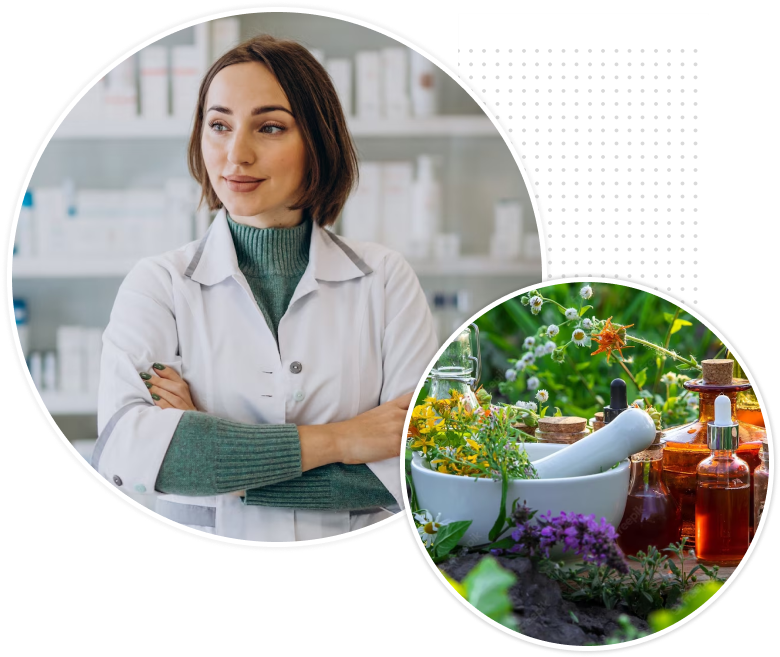 Our vision is to promote the extraordinary and the most powerful science of Ayurveda for attaining vibrant health.
Renew Commitment, Provide The Best Solution Profitable Relationship, Adapt With People's Needs
Best Quality, Think Big Do Bigger Stablity & competence, Safer & Better Life
Ayurveda
Ayurvedic medicines aim to integrate and balance the body, mind and spirit...
Quality Assured
We use the raw material in the form of standardized extracts. Water based extraction is mostly used.

Pharma Franchise
It is one of the most trusted and recognized brands in India with clinically tested products with well-equipped testing unit.
National Award Winner
Arlak Ayurveda is a division of Arlak Biotech, a National Award winning ISO & GMP certified...

Research-Based Production
All the products are genetically modified and clinically tested in our GPM certified manufacturing unit.
Third Party Manufacturing
One of the best third party Manufacturing Pharma Franchise for Ayurvedic formulations...
What are Client Say
I recently tried some products from Arlak and I'm absolutely amazed with the quality of the products. The company offers a wide range of natural products which are made from traditional Ayurvedic ingredients and herbs.
The products are made with natural and organic ingredients and are free from synthetic chemicals and preservatives. I tried their face wash, cleanser, toner, moisturizer, and oil and was very impressed with the results.
The products are very gentle on my skin and keep it feeling hydrated and nourished. I have also noticed a visible improvement in my skin tone and texture. The natural ingredients make the products very safe to use
1000+
Customer Satisfaction