Ayurvedic Churan Manufacturer in India – Ayurveda is the most well-known and widely used therapy in India that consistently produces 100% outcomes is ayurvedic medicine. Herbal medicine is being used by almost everyone in India. Among these ayurvedic medicines, Churna has become one of the most well-known Ayurvedic medications on the market because of its potent effects and all-natural ingredients. A sizable portion of the country favors Ayurvedic Churna over other medications. If you want to engage in this market and receive excellent third-party manufacturing services, then get in touch with Arlak Ayurveda. The top Ayurvedic Churan Manufacturer in India, Arlak Ayurveda is a WHO-GMP-certified company that offers a wide range of premium Ayurvedic medications.
In Indian families, churan is a concoction of customary ingredients. It has many advantages, ranging from stimulating the appetite to enhancing the digestive system. In the pharmaceutical industry, Arlak Ayurveda is a well-known Ayurvedic brand that consistently releases the highest-quality Ayurvedic medications on the market. The organization is boosting the market availability, accessibility, and affordability of Ayurvedic medicines by manufacturing high-quality products. As the Best Ayurvedic Churan Manufacturer in India, the company adheres to strict quality controls when manufacturing its ayurvedic medications.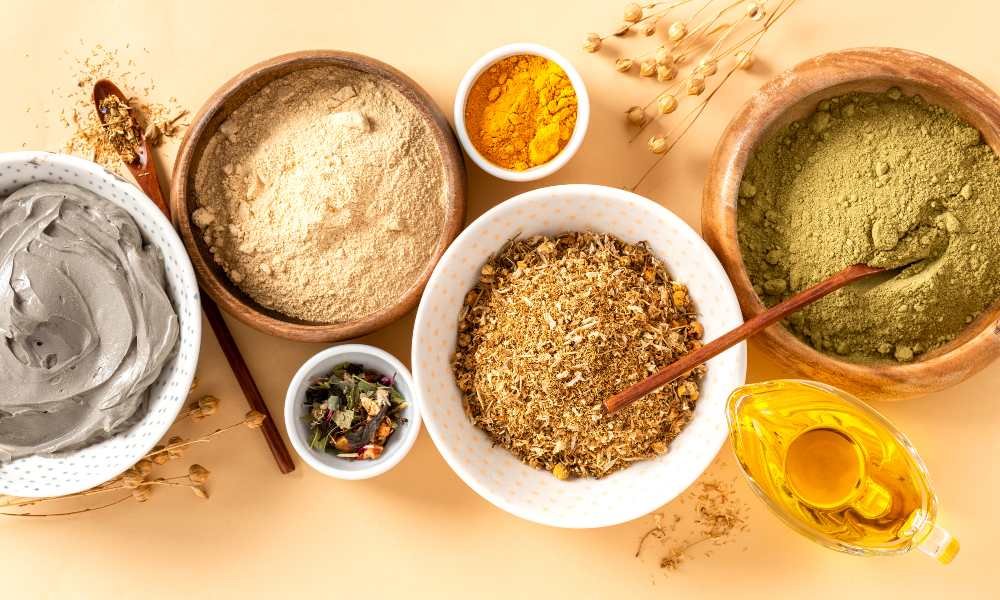 Due to a rise in the demand for pharmaceutical formulations, which is anticipated to continue growing over the next few years, ayurvedic products are currently an excellent investment. Come share in the success, and let's work together to advance our mutual prosperity. For further information, call us at +91-7696263636, or send an email to ar.arlakbiotech@gmail.com.
Certified Manufacturing Units for Ayurvedic Churan Range
Arlak Ayurveda is known to provide the best range of manufactured Ayurvedic medicines in the market. Due to the increasing demand for herbal treatments, our company is now only able to offer a deluxe line of Ayurvedic medications utilizing equipment that adheres to worldwide standards. Every business partner approaches us with high expectations for our organization, and we make every effort to meet those expectations by only offering them the best services. Just like other ayurvedic medicines, our company is known to provide the best Ayurvedic Churna Manufacturer in India. We have the best manufacturing facilities for a variety of reasons, including
Our production facility is outfitted with the most modern equipment and tools.
The manufacturing facility is set up in accordance with WHO-GMP standards.
Every day, the storage area is thoroughly cleaned and sterilized.
ALU-ALU standards are used for packaging and labeling.
The company has a sizable crew that is extremely skilled and experienced.
Our company is known to deliver Ayurvedic products promptly and without any delays.
Quality Norms followed by Arlak for the Manufacturing of Ayurvedic Churan
The top Ayurvedic firm Arlak Ayurveda focuses on quality and only employs natural ingredients and pure herbs to create the highest-grade churnas. Our Ayurvedic Range is only made available to our clients and consumers once we have received an assurance report from the drug regulatory organizations. Our organization is regarded as the Best Ayurvedic Churan Manufacturer in India because of the effectiveness, pH accuracy, extended shelf life, and high dependability of our ayurvedic portfolio.
The following are the standards for quality that Navayur Herbals upholds on its property:
Huge warehouses for the bulk and secure storage of Ayurvedic products.
Manufacturing of medicines is done in the best and most economical way feasible.
Modern manufacturing facilities with WHO-GMP authorities' approval.
Use of only the highest-quality, natural, and pure raw materials.
Best Ayurvedic Churan Manufacturer in India | Arlak Ayurveda
Arlak Ayurveda is a well-known Churan Contract Manufacturing Company with WHO-GMP certification. Our company owns modern manufacturing facilities with cutting-edge production equipment. A group of knowledgeable and qualified pharma professionals works for our organization. Additionally, the organization is well-supervised by Ayurvedic research professionals who aid in the manufacturing of our premium products. Furthermore, we have a strong track record of executing orders received on time. We are the top Ayurvedic Churan Manufacturer in India with numerous manufacturing facilities around the country. We only use raw, natural, herbal materials to make our churans.
Along with improving people's quality of life in the most organic way, Arlak Ayurveda works to build friendly relationships with all of its customers throughout PAN India. The company specializes in providing top-notch third-party manufacturing services in the Ayurvedic Range to small and mid-tier businesses so they can avoid the headache of self-manufacturing. All medications are manufactured in WHO and GMP facilities under strict professional oversight. To assure the quality of the Ayurvedic Churna, all work is carried out in our manufacturing facilities in accordance with strict guidelines and the most up-to-date equipment. All of our company's medications have passed DCGI testing and approval.
Some of the benefits of working with the top Ayurvedic Churan Manufacturer in India are:
You can manufacture your own brand very affordably within our boundaries.
We have a team of experts who oversee all the manufacturing so you don't have to worry about any potential mistakes.
All of our herbs and plants are hand-selected for manufacture.
Due to its high-quality product line, Arlak Ayurveda has effectively established itself among the Ayurvedic companies in India. As a leading Ayurvedic Churan Manufacturer in India, we make sure to give our customers the best services possible. Our dedication to providing high-quality medications with positive outcomes has allowed us to build a clientele of more than 500 people across PAN India. Thus, if you want to start your own business with ayurvedic churna or want to add a new medical line to your current product catalog, then, get exclusive third-party manufacturing services from the Best Ayurvedic Churan Manufacturer in India, Arlak Ayurveda.
Reach Us Out!
Name: Arlak Ayurveda
Address: SCO-5,6, Wadhwa Nagar, Near Hotel Sunpark, Zirakpur (Chandigarh)
Phone: +91-7696263636
Email: ar.arlakbiotech@gmail.com