Arlak Ayurveda is an ISO 9001:2008 Ayurvedic Products Manufacturer in Kerala that is devoted to delivering the best quality herbal products and medicines. With the help of state-of-the-art manufacturing, GMP-WHO certified infrastructural, we are able to deliver products that cover segments such as Ayurvedic tablets, Syrups, Herbal juices, Oils, Churans, Herbal tonics, Herbal capsules, etc.
Being a leading Herbal Products Manufacturer in Kerala, the company Arlak Ayurveda offers multiple very cost-efficient services that include formulation, developments, manufacturing, packaging, and quality control of herbal and Ayurvedic products. The motto of our company is to make everyone healthy in India through our quality product range.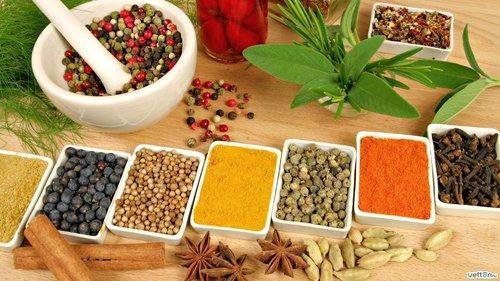 Starting your business with quality Ayurvedic products can lead to greater profits especially in Kerala because this place is full of resources and rich in natural ingredients. Thus, having business with quality Ayurvedic products can be beneficial. So, if you are the one looking for a new business opportunity in Kerala, then connect with a renowned  Ayurvedic Medicine Manufacturer in Kerala – Arlak Ayurveda.
Ayurvedic Medicines Manufacturing Company in Kerala
Being one of the ancient methods to cure and heal any disease, Ayurvedic medicines had never disappointed humans. Individuals across the country are now choosing Ayurvedic and herbal products over other medicines segments. Kerala is one of the most beautiful states of the country and had a long history with Herbal medicines.
Due to the rising issues or diseases, growing side effects of other medicines segments, etc, the demand for quality Ayurvedic medicines and products had suddenly increased in this state. There are around 250-300 MSME and around 1.6 lakh (Approx) small-scale business industries in Kerala. According to a survey, Kerala has witnessed a huge jump in the demand for herbal medications in the last few years.
The Herbal medicine manufacturing business industry of Kerala is nearly about 45 lakhs and is expanding at a rapid rate as well. Therefore, if you want the best quality herbal medications and searching for a firm that manufactured quality and top Ayurvedic product range, then connect with Arlak Ayurveda.
Finest Quality Ayurvedic Medicine Range Delivered by Arlak Ayurveda
When humanity needed a safe and reliable way to cure any disease, Ayurveda stepped up and this medicines segment had never disappointed its users. Today, the herbal medicines are not only limited to medical products rather it is spreading its roots in several other ranges like skincare, body care, hair care and so on. To remain in the business and meet people's expectations, we have established ultra-modern manufacturing facilities. We use quality ingredients to formulate our medicines and the range delivered by includes the following:
Herbal Oils
Ayurvedic Tablets
Juices
Herbal Tonics
Capsules
Charans
Herbal Drops
Powders
State of the art Manufacturing at Our Premises
Arlak Ayurveda is famous for its ultra-modern state-of-the-art manufacturing facilities across the country. Kerala is one of the rapidly emerging states of the country in context to the herbal sector that demands quality Ayurvedic medicines. Thus, being a top Ayurvedic Products Manufacturer in Kerala, our company has established ultra-modern manufacturing units that are heavily loaded with modern equipment.
These units are hygienic & bigger in size and allow us to manufacture quality Ayurvedic medicines in bulk quantities. Below are some of the key highlights of our facilities:
Big and spacious warehouses are capable to store medicines in large quantities and in a safe and hygienic manner.
Entire product range packed in air-tight, tamper-proof, and safe packaging.
Separate packaging and quality checking departments for the smooth and efficient running of the business.
Products manufactured under the excise-free zone. This helps to reduce the tax burden of our clients.
Raw materials collected from authentic and trusted vendors.
Leading Ayurvedic Products Manufacturing in Kerala – Arlak Ayurveda
Arlak Ayurveda is one of the most trusted brands when we talk about Ayurvedic products manufacturing in the country. The firm is highly specialized in designing and formulating top-quality Herbal products. With the help of our medicines, we have earned the trust of many people, users, and doctors. Our company maintains full transparency and follows ethical business practices to maintain healthy relations with its clients. We support our clients by providing the best services. Here are few more attributes of ours:
A product range that is highly demanded in the market and designed keeping in mind the requirement of everyone.
Separate departments for every activity like separate manufacturing department, packaging department, etc.
Quality monitoring is done at every stage by our team of skilled and qualified auditors to make sure that we deliver a quality and safe product.
Delivery of the products in safe and air-tight packaging to keep the products safe and make them look more attractive.
A team of educated and skilled professionals hired on the basis of their educations as well as skills.
Contact Us
Name: Arlak Ayurveda
Address: SCO 5-6, Wadhwa Nagar, Near Hotel Sunpark, Zirakpur (Chandigarh)
Phone: +91-7696263636
Email: enquiry@arlakayurveda.com.