Ayurvedic PCD Franchise in Karnataka – Ayurveda, the ancient Indian science of life, health, and living. It is the best for curing diseases of their roots. After getting aware of the side-effects of modern medicines, they are using Ayurvedic medicines as it is effective, and results are positive, the people of India have shifted their preference from modern medicines to Ayurvedic medicines. Since the demand for Ayurvedic medicines has increased and continuously increasing, it's a golden opportunity to start a business Ayurvedic PCD Franchise in Karnataka. To meet the unmet demands of the people, Arlak Ayurveda is trying their best in this field.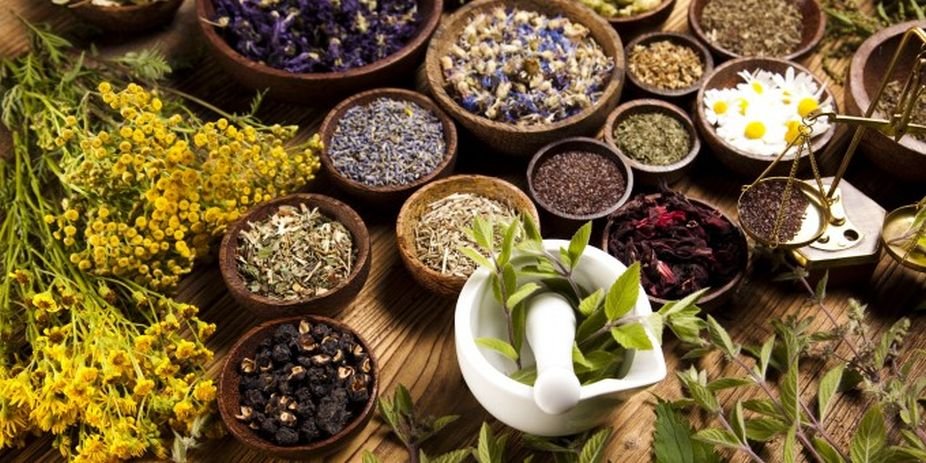 Arlak Ayurveda is the fastest-growing company in the sector of manufacturing and promising to deliver the best Ayurvedic medicines with maximum customer satisfaction. We are committed to creating a healthier society and country, by providing 100% natural products. Our company manufactures good quality products by using the best quality raw material. And to deliver Ayurvedic medicine to every part of the country we are offering PCD Franchise facilities across the country. Arlak Ayurveda is ISO & GMP certified Ayurvedic medicines manufacturing company in India. We are also offering an Herbal Products PCD Franchise in Karnataka. As a franchise partner can start your profitable business venture by associating with us.
For further inquiries call us at +91-7696263636 or drop an email at enquiry@arlakayurveda.com.
Scope of the Ayurvedic PCD Franchise in Karnataka
Karnataka is a state situated in the southwest region of India. It lies in the 5th position in pharmaceutical exports. It contributes around 10% to the Pharmaceutical export revenues. Ayurvedic medicines, and products have a huge demand in this region as the people of Karnataka are getting aware of the benefits of herbal products, and medicines. Here are some benefits that prove that establishing an Ayurvedic PCD Franchise business in Karnataka is a worthwhile decision.
By Establishing this business in any district of Karnataka you can enjoy monopoly rights and can run your business in your way.
The continuously increasing demand for Ayurvedic high-quality safe medicines in Karnataka gives you a good future scope in this business.
You can get a good profit margin since you take the franchise of an accurate Ayurvedic Franchise Company.
It is the best growth opportunity for you as the investment capital required in this business is very less.
Benefits of choosing Arlak Ayurveda for Ayurvedic Franchise
Arlak Ayurveda is well known for its high-quality safe ayurvedic medicine and product range. Our company is proving a lot of benefits to its franchise partners such as monopoly rights, Quality products, Attractive product packaging, etc. Let's discuss these benefits in-depth.
Monopoly Rights:- It is a crucial benefit of getting associated with Arlak Ayurveda as we are providing a monopoly basis franchise opportunities. You can also enjoy these rights after getting franchised with us and can run your business in your way.
High-Quality Products:- We promise to deliver the best quality safe range of ayurvedic medicines, and provide maximum customer satisfaction. That will help you a lot in customer creation.
Attractive Product packaging:- The first thing that attracts customers and doctors is the packaging of products. And we are packaging our products with the best quality raw material that provides a long shelf life to our products. And our product packaging is eye-catchy.
Timely Delivery:- We value the time of our franchise partners and consumers. We have a wide distribution channel across the country that indulges us to deliver our Ayurvedic products on time.
These are several benefits of choosing Arlak Ayurveda. If you want to start your profitable business venture then you can associate with us.
Promotional support for Ayurvedic PCD Franchise at Arlak Ayurveda
Our company, Arlak Ayurveda implements advanced promotional and marketing strategies in the business. We have a wide range of promotional material for our franchise partners. We are providing maximum promotional support to our business associates. We provide attractive promotional material such as:
Visual Aid
Visiting Cards
Diaries
Written Pads
MR Bags
Brochures
Calendars
Books
Pens
Gifts
Stickers
Glossary etc
Our vacant locations for Ayurvedic PCD Franchise in Karnataka
When it comes to high-quality safe Ayurvedic medicines then, Arlak Ayurveda is the name that pops into our minds. We are providing exclusive monopoly rights to all the franchise members. You can start your ayurvedic PCD franchise business in any of the districts of Karnataka by becoming our franchise partner. We are covering almost all districts in Karnataka such as:
Aihole
Bidar
Bangalore
Mysore
Hampi
Shimoga
Bijapur
Mangalore
Bellary
Manipal
Hassan
Chitradurga
Hubli
Udupi
Davangere
Gulbarga
Halebid, etc.
Contact us:
If you are keenly interested in the business of Herbal Products PCD Franchise in Karnataka then our contact details are mentioned below. You can contact us freely!
Phone: +91-7696263636
Email: enquiry@arlakayurveda.com.
Arlak Ayurveda Division of Arlak Biotech Pvt Ltd
SCO 5, Wadhwa Nagar, Near Hotel Sunpark Kalka Highway,
Dhakoli, Zirakpur,
Punjab 140603