Ayurvedic Franchise Company in Assam – Ayurveda is originated in India more than 3,000 years ago. The term Ayurveda is derived from the Sanskrit words Ayur (life) and Veda (science or knowledge). Thus, Ayurveda translates to knowledge of life. Ayurveda with lots of natural herbs encourages certain natural therapies to regain a balance between the body, mind, spirit, and the environment. People in this era have started preferring Ayurvedic medicines because it eradicates diseases from their roots. So, the demand for ayurvedic products has increased a lot. If you are planning to start a Business investing in an Ayurvedic Franchise Company in Assam, Northeast will be the best option for you to earn a huge amount of profits at a low-Cost Investment.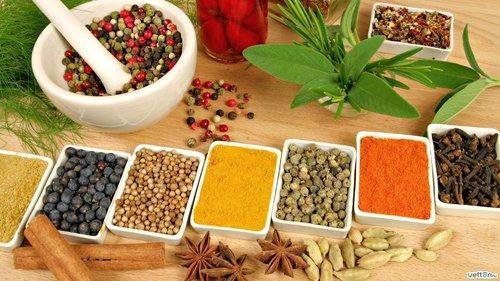 We at Arlak Ayurveda has a tremendous system of franchise accomplices support PAN India. Our company delivers quality ayurvedic solutions at truly reasonable costs. So invest in our Ayurvedic Products Franchise in Assam will help you to get the Business at low risk and cost involvement. Also, we are providing the business opportunity to resolve the problem of unemployment by providing this golden opportunity for PCD business. Our company has a wide range of products in different healthcare segments You can avail the products like juices, containers, churna, tablets, oils, syrups, oils, and so forth. So, get in contact with us and avail of a lot of benefits by associating with us at Arlak Ayurveda.
Arlak Ayurveda is providing an opportunity for Ayurvedic PCD Company In Assam. Through which we want to enhance the healthcare system and the employment system of this state. So, if you are looking for an opportunity contact us on +91-7696263636 or Email us at enquiry@arlakayurveda.com.
Ayurvedic – Herbal PCD Pharma Franchise Business Opportunity on Monopoly in Assam
We at Arlak Ayurveda having a wide range of herbal and ayurvedic products that are manufactured with their own GMP – WHP approved manufacturing units. All are DCGI affirmed and quality checked products that are manufactured under the guidance of topmost Pharmaceutical industry experts. Our company never bargain in terms of the quality of medicines and drugs. Thus, we ensure you that if you invest in our Herbal Products Franchise in Assam with us you can avail of quality at pocket-friendly prices. So, choose your location for settling up the business in Assam with a monopoly rights basis. We have vacant franchise deals in the listed areas of Assam.
Dispur
Sibsagar
Dhemaji
North Lakhimpur
Udalguri
Barpeta
Sikhar
Hailakandi
Goroimari
Assam for Ayurvedic PCD Pharma Franchise Business
Assam is a northeastern state in Indian that has a population of 3.09 Crores. It is a demanding state for the situated near the great Himalayas along with the Brahmaputra River. Dispur is the capital city of Assam and Guwahati which is continuously developing that is leading toward the increase in awareness among people for the healthcare segment. So, people here have started demanding a lot of ayurvedic pharma products over allopathy and homeopathy. So, we at Arlak has brought the business opportunity for franchisees and associates to resolve the problem of unemployment by providing this golden PCD herbal products Franchise in Assam. 
Prerequisites to take Ayurvedic Franchise Company in Assam
If you are planning to start an Herbal Products Franchise Company in Assam collaborate with us at Arlak Ayurveda we will guide you towards the right path and will let you know about the all procedures and required documents for starting the franchise Business in this locality. You need to have the mentioned experiences and certification to start the Ayurvedic PCD Pharma Franchise Business.
To start up a Franchise business you ought to have finished 3 to 4 years of working involvement with selling pharma items or any pharmaceutical industry experience.
Make sure that you have a Valid Drug License and TIN Number for firing up a Franchise in Assam with an assured GST number.
You ought to have a 12 or a graduation or post-graduation certificate to get the medical license for starting the franchise business.
Avail Services Offered By Arlak Ayurveda for Franchise Partnership
We offer the best administrations to our partners so that they can avail of the best deals and offers at a reasonable cost. Our company ensures 100% customer satisfaction which is the major reason for us to be a pioneer in the Ayurvedic market segment. Get the listed benefits by partnering with us for Herbal Products Franchise in Assam.
Prompt conveyance everything being equal
Attractive reward and bonus to franchise partners
Low deals target with less risk involvement
Transparent Policy
Convenient Location on monopoly based franchise
Professional help 24×7 with regular support
A Bright Future Beckons
So join hands with Arlak Ayurveda and start your business in Assam. Join our firm and grab the best Ayurvedic products and services offered by us.
Contact Details
Name: Arlak Ayurveda
Address: SCO 5-6, Wadhwa Nagar, Near Hotel Sunpark, Zirakpur (Chandigarh)
Phone: +91-7696263636
Email: enquiry@arlakayurveda.com