Top 10 Herbal Companies in India- The Ayurveda industry is one of the most flourishing industries ever that is progressing at a healthy CAGR. It was valued at 300 billion in the year 2018 and looking forward to reaching 710.87 billion by 2024 maintaining a CAGR of 16.06 percent. Furthermore, the intensifying demand for quality pharma products is the driving force behind the success of this industry. 
Well, the industry is growing that led many companies to become superior members. But do you know who are the leading players ruling over the industry? Might not! And today in this blog, we will discuss the Top 10 Herbal Companies in India. So keep reading the blog if you are blank and don't have any clue to recognize the best, authentic, and reliable herbal company in India.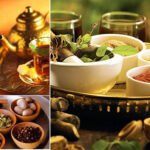 But before delving deep let's talk about some facts, seeing the tremendous growth numerous companies have stepped out in the field, they offering numerous benefits and offerings as well but that doesn't mean that they are authentic or trustworthy. Many factors make a company the best herbal company. Considering the efficacy of time let's move the topic Top 10 Herbal Companies in India. Let's begin.
Top 10 Herbal Companies in India
As we stated earlier that there are many factors matter in making a company prominent and the most trusted brand in the pharma marketplace. But we have a list of the top 10 Herbal companies in India after analyzing the market conditions, customer's behavior, herbal company's background, product portfolio, certification obtained, etc., so let's dive deep to know the top 10 Herbal Companies in India.
Arlak Ayurveda – Top Herbal Company
Arlak Ayurveda is the best Herbal company in India that is quality-focused, and patient-centric and delivers a perfect amalgamation of science and nature. Further, the firm has made a huge client base all over the country by bringing a holistic approach. Apart from this, the firm is revered as the top herbal company due to the following reasons.
ISO 9001:2008 certification along with WHO-GMP certified production units.

The exclusive herbal product portfolio for marvelous franchise services.

100% pure, safe, clinically tested ayurvedic medications and products.

Deals with a broad herbal products range that include tablets, capsules, tablets, syrups, ointments, creams, etc.
Indian Herbo Pharma
Indian Herbo Pharma is was establish in 1993, since then the firm is making concerted efforts to bring the richest quality, most effective herbal products, and medications at very affordable prices. The herbal company formulates has a great product portfolio that comprises Herbal Hair Care, Skin, Sex power, Sperm grow medications, and Personal care products. 
Further, the firm manufactures its herbal products at their WHO-GMP certified production units adhering to environmental protocols, ensuring international guidelines, norms. Moreover, the company uses superior quality ingredients derived from the richest resources while manufacturing its best-in-class herbal products.  
Navayur Herbals
Navayur Herbals is considered the best Herbal company in India that offers a wide range of herbal formulations at very affordable prices. The firm that conducts all the major and minor operations from Chandigarh under the care of an expert team of employees, pharma distributors, research and development department, etc. Moreover, the firm has some other features too. Let's know about them.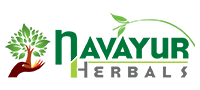 Production units are equipped with advanced machinery and modern technology.

A vast product portfolio is approved by higher authorities like DCGI. 

Approach to each part of the country through a powerful distribution channel.
Abiba Pharmacia
Abiba Pharmacia Pvt Ltd is a prominent organization that manufactures, export and distribute a large variety of pharma products. The firm is well-known for its excellent herbal product range, integrity, transparent dealing, etc., which helped them to get success within a less time frame.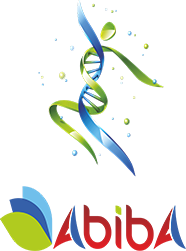 Further, the herbal company is working on following ethical business values and spreading its roots to foreign soil too. Furthermore, the firm comprises an expert team of experienced, dedicated, and determined employees who world round the clock to make the firm counted among the top 10 herbal companies in India. 
Swastik Ayurveda
Swastik Ayurveda is a prominent brand in the pharma marketplace, the company was established in the year 2014. And operating very smoothly across the country under the guidance of Vaneet Jain (Managing Director). The firm is on the top due to its characteristics such as:
Dealing in all states and different locations Mumbai, Chennai, Gujarat, Uttar Pradesh, Jammu, Manipur, etc.

Has obtained 9001:2015 certification by meeting the requirements of standardization.

Manufacture 100% pure, and most effective products that hit the spot and meet all the unmet demands.
Vee Remedies 

Vee Remedies has gained the trust of consumers and clients by offering a plethora of ayurvedic medicines and products. Further, the firm is well-known for its perfect herbal combinations, transparent dealing, etc., and the products of the company are renowned due to their purity, effectiveness, and safe usage. Now with years of hard work, the herbal company is counted among the top 10 herbal companies in India. Besides, the firm has production units equipped with newfangled technology and hi-tech machinery.
Biosync Pharma 
Biosync Pharma is operating operations from Chandigarh and it ISO 9001:2008 certified. It is the most trusted brand name in the Ayurveda sector. The firm has a team of highly efficient team members, and with their support, they supply safe quality medicines to the market at economical prices. Further, this herbal company comprises the following features.
Well-equipped warehousing and packaging facilities.

Sophisticated infrastructure for systematic working.

Fully automatic machinery for bulk production.
Wilson Drugs
Wilson Drugs is a herbal company that has experience of decades, it was established in the year 1972 since then the herbal company is striving hard to meet the specification and demands of the consumers. The firm provides a marvelous combination of Herbal Tablets, Capsules, Ayurvedic Oil, etc.
Further, the chief focus of the company is on quality, an expert department is always active. It is always available in the manufacturing premises for guidance and to ensure that the products are produced efficiently and without any deviation that allows them 
Sanify Healthcare
Sanify Healthcare is honored as the top herbal company in India as they manufacture products emphasizing quality. And herbal products manufactured by the company provide speedy recovery, and the best results as well. Further, the firm has some other attributes also which include the following:
WHO, GMP, and ISO certified state-of-the-art manufacturing units.

Exclusive products range of herbal products certified by DCGI.

Committed to improving the healthcare of the country through frequent innovations
Apikos Vedic
Apikos Vedic is the first name that pops into our minds when it comes to the top herbal company in India. The firm has climbed the ladder of success through unmatched herbal preparations. It delivers an immense range of ayurvedic products that include tablets, capsules, oils, etc.
The company has secured top herbal company's badge by straightforward dealing, frequent innovations, and path-breaking researched products. Further, the firm promises to provide maximum customer satisfaction through its top-notch quality herbal products.
In conclusion
Well, these are some popular names in the ayurvedic sector that has a reputed image, broad product range, huge customer base, etc. These are best in every aspect, further, these firm has shown dedication, loyalty, and quality as well where required in their business. And we hope that you got some relevant knowledge, and now you can easily recognize who is the best, reliable, and authentic player in the ayurvedic industry. Further, we expect that all your doubts regarding the Top 10 Herbal Companies in India are clear now!