Top 10 Best Ayurvedic Blood Purifiers in India – Ayurvedic Blood Purifiers are one solution to various ailments associated with blood. The natural touch of Ayurveda in the blood purifiers makes them a potent remedy to alleviate health issues. The high potencies of Ayurveda in these blood purifiers emphasize people invest in Ayurvedic Blood Purifiers. Thus, we have piled Top 10 Ayurvedic Blood Purifiers in India that promise to provide the most effective results.
According to Ayurveda, Blood Purification is a sign of good health because when the blood is impure, the body invites various diseases. Impure blood also affects skin health as it gives a call to acne, pimples, and various other ailments. This becomes one of the prime reasons that the demand for blood purifiers has taken a hike. In this blog, we have formed a List of 10 Best Ayurvedic Blood Purifiers in India that are produced with the profound studies of prominent Ayurveda practitioners.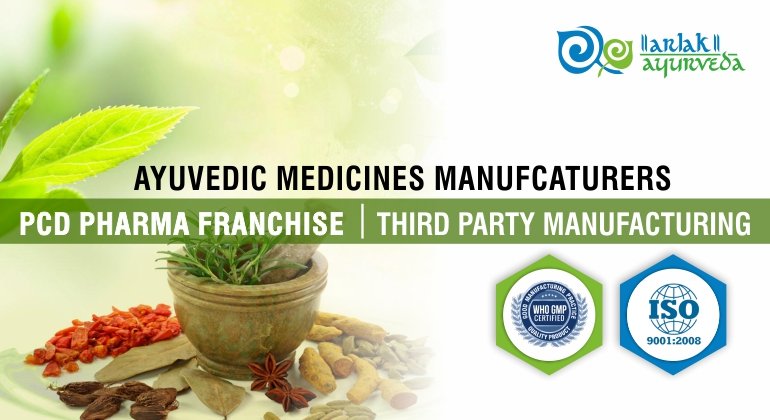 List of Top 10 Ayurvedic Blood Purifiers in India
The complete list of Best Ayurvedic Blood Purifiers in India mentioned here has been maintained with careful analysis by considering various necessary factors. Various Ayurveda experts have approved them the best remedial solution to cleanse and purify blood in a completely appropriate manner. Pay attention to the list mentioned below:
1. KARELA JUICE
First in the list that is counted among the Top 10 Ayurvedic Blood Purifiers in India is this highly effective Karela Juice manufactured by Arlak Ayurveda. Holding antimicrobial and anti-oxidant properties, Karela Juice acts as a blood purifier that adequately helps in the purification of blood and resultantly promotes accurate blood circulation. This juice also helps in treating various blood disorders including anemia, blood clots, leukemia, etc.
2. HEMOLET
This Ayurvedic product is a natural blood purifier that thoroughly cleanses the blood and regulates the body's pH value, water balance, and temperature. The periodic consumption of this Ayurvedic syrup ensures adding to antioxidants that help in detoxifying blood and also in boosting the immune system. This Ayurvedic Blood Purifier contains the richness of various natural components in enough quantity which includes:
| | |
| --- | --- |
| Bhoomi Amla | 150mg |
| Daruhaldi | 50mg |
| Kutki | 100mg |
| Afsanteen | 100mg |
| Baheda | 100mg |
| Gorakhmundi | 50mg |
| Chirayata | 50mg |
| Harar | 100mg |
| Anat Mool | 750mg |
| Neem Chal | 100mg |
| Kutki | 100mg |
| Gulab Phool | 50mg |
| Bakuchi | 50mg |
| Khadir | 50mg |
| Amla | 100mg |
| Chop Chini | 50mg |
| Neem Beej | 100mg |
| Revand Chini | 100mg |
| Kachnar | 50mg |
| Giloy | 100mg |
| Manjistha | 125mg |
3. HEMAPURA
Hemapura is another Ayurvedic blood purifier that contains Neem, Manjistha, Vabidang, Gokhru, Khadir, Daruhald, Giloe, Babul Chhal, Kutki, Nagarmotha, Pittpapra, Amla, etc. Neem is among the most essential ingredients in this syrup that contains bitter and astringent properties due to which it purifies the blood and keeps the internal system clean.
Other special Benefits of Hemapura:
Treats urticaria; an itchy skin rash also known as hives.
Treats dermatosis; a disease associated with the integumentary system.
Removes toxins from the body.
Controls high blood pressure.
4. PURE PLUS
Coming up next we have Pure Plus which indicates its effectiveness just by its name. Enriched with the goodness of Kasmard, Chobchini, Harad, Jaiphal, Gulab Phool, Manjistha, Giloe, Mehandi, Haridra, Nimba, Unab, Usba, Kamard, Kesar, Kalmagh, Bangra, and other natural components, this syrup comes under the most favorable preferences of people all around the country due to its natural abilities.
5. RAKTA SAFE
This syrup is a Neem-based Ayurvedic blood purifier that works from within to purify and decontaminate the blood. It attacks the bacteria that is responsible for the impure blood and permanently kills it in order to put an end to the reoccurrence of pimples of other skin ailments. The potent blood purifying properties of this syrup helps in getting clear and acne-free skin and thus, it is considered in the list of Top 10 Ayurvedic Blood Purifiers in India.
Reasons why this syrup is among the most preferred choices:
Promotes healthy liver functions
Relieves acne-causing bacteria-induced skin inflammation
Eliminate toxins from the body
6. HEMSAFA
This ayurvedic syrup stands out at number six in the list of Top 10 Ayurvedic Blood Purifiers in India. It is made of purely natural herbal ingredients including Guduchi, Amla, Haldi, Pitpapra, Mulatthi, Kalmegh, Neem, Daruhaldi, Khadira, Hing, Majeeth, Harar, Grithkumari, etc., that collectively support the purification process of the blood. Have a look at the other blood-related benefits of the ingredients present in the syrup:
Guduchi – increases the capabilities of protective white blood cells
Amla – increases the hemoglobin level and holds detoxifying features that help in clearing blood.
Pitpapra – majorly used to cleanse the blood in cutaneous disease and liver obstruction.
Mulatthi – promotes accurate blood circulation.
Kalmegh – holds Tikta and Pitta properties that remove toxins from the blood and protect from skin diseases.
Neem – acts as a blood cleanser and treats ailments that require detoxification of the bloodstream.
Daruhaldi – manages blood sugar levels by boosting the metabolism of glucose.
Khadira – promotes blood clotting and helps to purify the blood.
Hing – slows down heavy blood flow.
Manjistha – dissolves the barrier in blood flow and promotes blood circulation.
Harad – has a pitta balancing nature that purifies the blood.
7. HAEMRAY
Delivered with the blend of Neem, Amla, Vasaka, Daruhaldi, Gorakhmundi, Harad, Khair Chhal, Guduchi, and Pitpapra, this Ayurvedic blood purifier helps in the purification process of the blood that helps to diminish toxins from the blood. The syrup removes all the impurities and makes the skin healthy, glowing, and acne-free. In addition, it prevents the reoccurrence of pimples.
8. PLATY PURE
If you want glowing and pimple-free skin, then this Ayurvedic blood purifier will work great for you. Platy Pure syrup is made with rich herbal ingredients and contains the highest natural herb capabilities to remove the impurities and toxins from the blood. It also helps in the working mechanism of metabolism of key organs by purifying the blood and eradicating the unhealthy blood from the body.
This Ayurvedic Blood Purifier is also used to treat the following skin ailments:
Acne
Blemishes
Skin rash
Nose Bleeding
Boils
Urticaria
Vulgaris, etc.
9. LG PURE
Containing all-natural herbs, LG pure is a 100% Ayurvedic blood purifier that works by cleansing and refining blood with complete accuracy. The distillation process of blood goes smoothly with the consumption of this syrup and resultantly, enhances beauty. This Ayurvedic blood purifying syrup is free from any side effects and holds a shelf life of 1-2 years.
10. CURE-B
The list must not be completed without adding this highly effective Ayurvedic blood purifier named Cure-B. This syrup is regarded as a natural way that purifies the blood naturally and helps in aiding various skin ailments. It is formulated by using medicinal plants that cleanse the blood to provide pimple-free skin with a subtle natural glow. The natural formulation of this syrup works from inside to comprehensively clean the blood.
Conclusion
These are the Top 10 Best Ayurvedic Blood Purifiers in India that promise to appropriately cleanse the blood from within and result in glowing and acne-free skin. All these Ayurvedic Blood Purifiers are available in the best quality at the top Ayurvedic PCD Company, Arlak Ayurveda with the most affordable prices.