How to Start Ayurvedic Business? – According to the International Market Analysis Research and Consulting (IMARC) Group, the Indian Ayurvedic Market is foreseen to reach INR 1,536.9 billion by 2027, with a CAGR of 19.78 percent from 2022 to 2027. Since people are shifting towards Ayurvedic medications, the demand for effective Ayurvedic and Herbal medicines has gone over the top in the Indian Market. Thus, starting a business with Ayurvedic products is predicted to be a smart decision for all business investors. If you are willing to know How to Start Ayurvedic Business, you must refer to this write-up.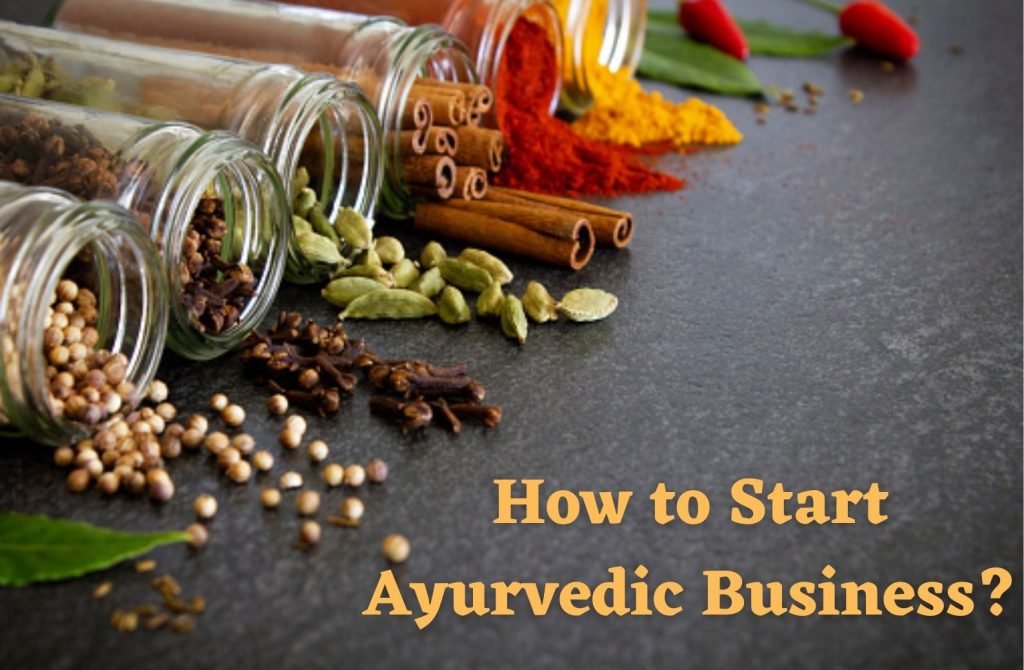 Rushing toward an Ayurvedic Business necessitates careful consideration of a diverse number of critical factors. One must acquire sufficient information and ensure that all necessary paperwork is gathered in order to obtain the necessary certifications. Half or insufficient knowledge can lead to major chaos and obstacles for the investors. Hence, we are here to comprehensively help you with How to Start Ayurvedic Business, what are the qualification requirements, and the licenses to be acquired for the same.
Learn How to Start Ayurvedic Business
In order to know How to Start Ayurvedic Business, make sure to understand each and every point covered in the subject matter. Here are the steps that you must take into consideration to start a successful Ayurvedic Business:
In order to start an Ayurvedic Business, the individual must have a prior experience in the Ayurveda market. A gentle experience can help the aspirant to go a long way in his business without any hurdles or inconvenience.
It is necessary to improve your business planning and marketing strategy abilities in pursuance of promoting your products and creating large earnings.
Be concerned about your manufacturing and marketing materials because the more you promote in the correct manner, the higher your revenues and advantages will be.
Make a step-by-step plan for how you want to move the firm forward. To start with, consider what certain products will you sell or manufacture, where will you be located, and definitely the goals of your business.
If you strive to sell your Ayurvedic products to the general public, you will need to work with pharmaceutical companies dealing with Ayurvedic medicines. Effectiveness, people's requirements, and other rivals in the same space must all be taken into account.
In the pursuit of a sound investment,
Licenses and Registration
It is critical to secure a Drug License for an Ayurvedic Company in India before starting a business with Ayurvedic products. All matters connected to drug licensing, from application to the final procedure, are handled by the Central Drugs Standard Control Organization (CDSCO) and the State Drugs Standard Control Organization (DSCO). There are different types of Drug Licenses that are mentioned below:
Wholesale Drug License
Someone who wants to sell pharmaceuticals in quantity, such as through a PCD pharma franchise, will need a Wholesale Drug License.
Retail Drug License
A Retail Drug License is generally given to someone who runs a pharmacy or a retail shop. A Retail Drug License is only granted to those people who have earned a diploma, bachelor's degree, or master's degree in pharmacy from a well-recognized university.
Manufacturing Drug License
A Manufacturing Drug License is necessary for the manufacturing of Ayurveda, allopathic, cosmetics, and other pharmaceuticals under the Drugs and Cosmetics Act of 1945. The state government of the relevant state grants this License.
Loan Drug License
An individual can apply for a Loan Drug License if they want to produce pharmaceutical products but don't have the necessary land.
Eligibility Requirements to Start Ayurvedic Business
With regard to understanding How to Start Ayurvedic Business, you must also know about the eligibility requirements of the same. It is to know if you are eligible to run a business with Ayurvedic products. Have a look at the Eligibility Requirements to start an Ayurvedic Business that are mentioned below:
A valid degree in Ayurveda or Ayurvedic Pharmacy is granted by a University, a State Government, or Statutory Faculties, Councils, and Boards of Indian Systems of Medicine recognized by the State Government or Central Government.
A diploma in Ayurveda is granted by the State Government or a well-known institution by the Central Government.
A graduate in Ayurveda of a University recognized by the Central Government with experience of at least two years in the manufacture of drugs pertaining to the Ayurveda.
Qualification as a Pharmacist in Ayurvedic medicine, with at least eight years of experience in the manufacture of Ayurvedic products, as determined by the Central Government.
We hope that you are now thoroughly aware of "How to Start Ayurvedic Business". It is certainly the best route for your successful career in the Indian Ayurvedic Sector. Furthermore, if you want to get premium quality Ayurvedic and herbal medicines for your Ayurvedic business, that too at the most genuine rates, then come in contact with the Best Ayurvedic PCD Company in India, Arlak Ayurveda.