Arlak Ayurveda is among the leading ISO 9001:2008 certified Ayurvedic Third Party Manufacturer in Assam that is serving all the clients and customers with the best quality Herbal and Ayurvedic Products for many years. Due to the quality of our products, we have established a very prestigious name in Assam. The Ayurvedic product range delivered by us is DCGI approved and covers segments such as Herbal capsules, tonics, tablets, juices, syrups, ointments, creams, etc.
Due to our flawless herbal formulations, we have secured the tag of top Ayurvedic Third Party Manufacturer in Assam and in other states of the country as well. From the beginning, the motto of our company has remained to earn the trust of our clients and patients. With the help of GMP-WHO-certified manufacturing units, we are able to deliver top quality in a lesser time frame. All this has helped us to succeed in this business industry.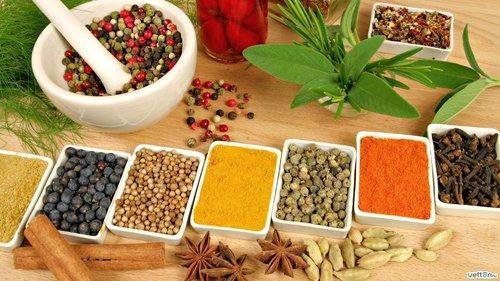 We have a team of very qualified and experienced employees who work with the motto to offer the top quality pharma drugs and products. We have tie-ups with pharma experts, quality auditors, pharmacists, doctors, etc. They all work with full dedication to deliver you the best Ayurvedic Third Party Manufacturing services in Assam. You can grow and expand your business with the help of our products.
For more information, give us a ring at 7696263636 or Email us at enquiry@arlakayurveda.com.
Product Range Delivered by Arlak Ayurveda
Arlak Ayurveda is engaged in the business of delivering a high-quality Ayurvedic and herbal medicine range that is designed by top herbal experts and formulated under a state of the art manufacturing units. Our company deals with quality and pure products that comply with GMP-WHO guidelines. This is the primary reason why our medicines have been trusted and recommended by professionals.
The Ayurvedic and herbal range delivered by us are DCGI approved and includes the following:
Capsules

Ointments

Juices

Syrups

Tablets

Creams

Powder

Hair Oil

Churans
Steps Taken By Arlak Ayurveda to Ensure Quality Formulations
Being a prominent brand name in the pharma industry, it is our duty to offer the best and quality products to our clients and patients. We are a big firm which is working in this industry and serving its clients with best quality products and third party manufacturing services for a long time. As a firm, we realize the importance and necessity of having quality products.
For this reason, we have taken few steps to make sure that we always deliver a safe and secured Ayurvedic range that not only meets the quality standards rather provides instant relief to every problem.  
We have set up multiple-layer quality checks for each and every herbal product. The entire range delivered by us undergoes quality checks at regular intervals. Our team of auditors makes sure to check the quality and eliminate any deviation.

For smooth and efficient working, we have set up a separate manufacturing division where all the activities related to manufacturing take place. We have specially hired a professional team of experts that fully utilize all the resources and ensure efficient and smooth manufacturing.

A separate packaging department for the efficient and hygienic packing of every product. The motto is to deliver the products in safe and hygienic packaging that keeps the product safe and makes them look more attractive.

To further ensure that we offer quality and pure products, we collect raw materials from authentic and genuine vendors.
Why Arlak Ayurveda for Ayurvedic Third Party Manufacturing in Assam
The name Arlak Ayurveda will always shine at the top whenever we will talk about the firms delivering the best quality pharma medicines and third-party manufacturing services. Since the first day of our operations, we have worked to fulfill the wishes of customers by delivering the right products at the right place and at the right time. There are few reasons for choosing us as Third Party Manufacturers in Assam for Ayurvedic products. These are:
Quality Range: The quality of our products has always remained our strength. We have always focused to provide the best quality products that meet the requirement of everyone. Due to the quality of our products, we have secured a renowned place in the market.
Product Packaging: Along with the quality, we have given equal emphasis on the packaging as well. The products delivered by us are packed in air-tight, moisture, tamper-proof, and safe packaging. The motto right from the start has been to deliver the medicines in safe and hygienic packaging and make them look more attractive than the rival's products.
Spacious Warehouses: For the safe and secured storage of medicines, we have arranged big and spacious warehouses. The workers working in these warehouses maintain sanitized and hygienic environment. We did this to ensure that we store the medicines in a very safe and hygienic manner.
Effective Manufacturing: The manufacturing units of Arlak Ayurveda are certified by WHO-GMP and are fully loaded with the latest types of equipment and modern technological types of machinery. These units allow us to deliver large quantities of products in a lesser time frame.
Prompt Delivery: We ensure all our clients and partner that we will deliver all your products and consignment on time across all the locations in Assam. To meet this objective, we have set up the best logistics and distribution network that allow us to reach every area and location in Assam.
Contact Us
Name: Arlak Ayurveda
Address: SCO 5-6, Wadhwa Nagar, Near Hotel Sunpark, Zirakpur (Chandigarh)
Phone: +91-7696263636
Email: enquiry@arlakayurveda.com.