Arlak Ayurveda is the fastest growing pharma company deals with the best quality Ayurvedic products. It's an ISO 9001:2008 with GMP and WHO certified manufacturing units known for our wide formulations. Our name also comes in the list of top pharma companies in India. It is the branch of an award-winning pharma Franchise Company i.e. Arlak Biotech.
Arlak Ayurveda is a trusted name in the pharma industry dedicated to delivering Ayurvedic products for skin care, baby care, women health care, wellness, diabetes, heart health, dental care etc. We are backed with highly skilled pharma experts and professional staff for every division. All these products were manufactured by using authentic raw materials. We are dealing with 500+ registered clients from different parts of the country. Now we are steadily making our presence through PCD pharma franchise in Haryana.
So if you belong to pharma background from years and want to start your own firm, then feel free to contact now. For more details contact us- +91-7696263636 or send us a mail at- enquiry@arlakayurveda.com

Benefits of Associating With Arlak Ayurveda in Haryana
Economy wise Haryana is the fastest growing states in the nation. Cities like, Faridabad, Sonepat, Hisar, Panipat is the hub of many small and big industries especially the pharmaceutical industries. Out of all states of the nation, Haryana is playing a vital role by producing a healthy environment from its quality of products. If you are an individual who is looking for the best sector to invest then, choose Arlak Ayurveda for PCD franchise business. Here are some benefits of joining hands with Arlak Ayurveda are listed below.
• Low investment plans
• Minimum risk factor
• Attractive marketing strategies and promotional tools
• Full monopoly rights
• Wide range with latest molecules
• Competitive prices with high-profit margins
• Attractive and safe packaging
• Timely delivery through a reliable transportation system
We are looking forward to people having pharma marketing experience and welcome you to the company which will give you sole marketing and distribution rights.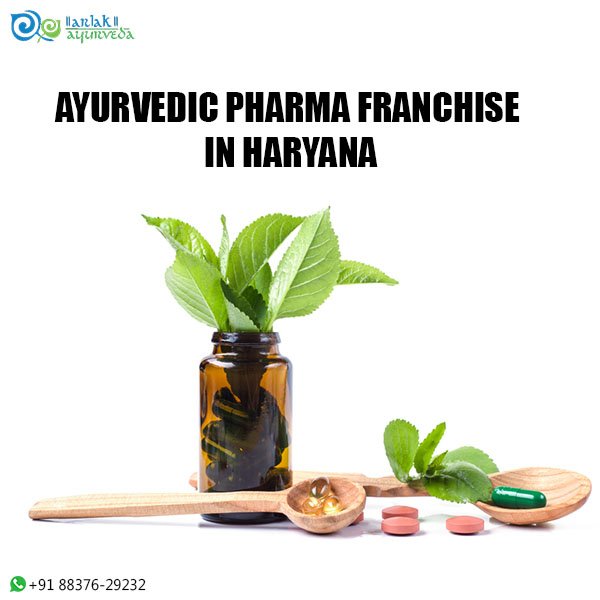 Vacant Locations for Ayurvedic PCD Pharma Franchise in Haryana
We at Arlak Ayurveda is one of the most trusted brands for offering a quality range of products with safe and hygienic packaging. Our company uses the best quality ingredients to make Ayurveda products with special quality checks by the quality assurance team. Moreover, all products are made under the guidelines of the International Quality Standards. We are offering the Ayurvedic Franchise in mentioned prominent locations in Haryana franchise business products and services:
Gurugram

Panchkula

Faridabad

Hisar

Yamuna Nagar

Panipat

Rohtak

Sonipat

Ambala

Kurukshetra, etc.
Choose your locations for Ayurvedic PCD Pharma Franchise in Haryana and get in contact with us we will assure you the quality products and services.
Arlak Ayurveda- A Trusted Name In the Pharma Industry
Arlak Ayurveda is one of the most reliable and trusted names in the pharma industry. Our transparency, quality and timely delivery at affordable rates win the hearts of our franchise associates all over in India. Our pharma experts and highly skilled manufacturers produce excellent products at affordable rates with good profit margins. If you are genuine about being a partner of pharma franchise then following are the requirements which you have to fulfill.
• You should have a minimum of 2 years working experience pharma industry.
• You must have your own TIN and L number
• You should have minimum 25,000- 30,000 INR for investment.
Contact Info-
Pharma business is one of the most invested business in India due to its high demand. It has now become the first source of earning for many people. So if you are also planning to start your pharma business but don't have money to set a manufacturing unit then Arlak Ayurveda is here. You can call or drop a mail to get your pharma franchise in your city. Our experts are always ready to interact with your business and associate you with full information.