Ayurvedic PCD Franchise Company in Nagpur – Ayurveda is one of the ancient methods to treat all medical illnesses. That is why these products are in demand till date. If you are looking for brilliant business opportunities and wanted to work with high demanded herbal range, then Arlak Ayurveda is the company you need. Exclusive monopoly rights, timely delivery, quality-tested products, and fruitful business opportunities are waiting for at the Best Ayurvedic PCD Company in Nagpur, Arlak Ayurveda. We are an ISO 9001:2008 certified company that is engaged in the business of manufacturing and delivering high-quality herbal products., Our products are quality inspected and are available in the form of Capsules, Tablets, Ointments, Syrups, etc.
Nagpur is one of the best places to start a pharma franchise business with herbal products and Arlak Ayurveda is a well-established pharmaceutical organization offering franchise business opportunities in Nagpur. The company is assisted by the nation's best herbal practitioners and pharma experts. Further, we have state-of-the-art manufacturing units that are accredited with GMP-WHO approvals. Our experts strive hard to deliver products that meet international quality standards and possess the best shelf-life. If you are serious about business growth and expansion, then the Top Ayurvedic PCD Franchise Company in Nagpur has the best opportunities for you.
Grab amazing hold over the Nagpur market by working with the Leading Herbal PCD Company, Arlak Ayurveda. Dial +91-7696263636 or write us an email at ar.arbiotech@gmail.com to know more.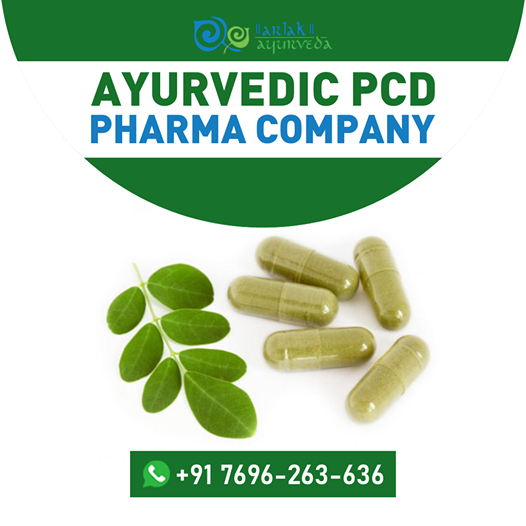 Get Monopoly Based Ayurvedic PCD Franchise in Nagpur
Arlak Ayurveda, the name that you can trust. We are the first name that pops up in mind when we talk about quality herbal products and monopoly-based franchise business opportunities. Over the years, the company is setting higher benchmarks in the industry when it comes to bringing the right type of Ayurvedic therapies. Through our superb and reliable logistics system, we make sure to make our products available at the right places and at right time.
Being the Best Ayurvedic PCD Franchise Company in Nagpur, the company follows all industrial quality and safety norms while manufacturing its products. By working with us you will get hands-on India's best Ayurvedic medicines along with useful monopoly rights for business. For your clarity, here are the perks of working with Arlak Ayurveda:
We have the best infrastructural facilities.
All the franchise holders will get free promotional tools.
We deliver products within a fixed time frame.
The company assures regular returns on investments.
All the products will be packed undersealed and moisture-proof packaging.
Ayurvedic Product Line Available for PCD Franchise Business
Arlak Ayurveda is involved in formulating and delivering a manifold range of herbal medicines. The company follows standardized manufacturing procedures and makes sure to 100& natural herbs to manufacture its products. We have a separate R&D team that keeps an eye on product quality improvement through deep research and testing. All our products are legally approved and packed under air-tight, leakage proof and moisture-free packaging. Have a look at the Herbal range available at the Top Ayurvedic PCD Company in Nagpur:
Juices
Drops
Ayurvedic Capsules
Creams
Syrups
Dental Care
Oils
Cosmetics
Reasons to Collaborate with Arlak Ayurveda
Reputed, Reliable, and Renowned, these are the three R's that define the Leading Ayurvedic PCD Franchise Company in Nagpur, Arlak Ayurveda. We are India's top-most pharma brand that exclusively deals in herbal medicines. The company is supported by a skilled and hardworking team of herbal practitioners, R&D scientists, production supervisors, and market professionals. These people work in the direction to attain maximum customer and client satisfaction levels. Have a look at the reasons to choose us:
We have self-owned manufacturing units.
The company used natural raw materials for manufacturing purposes.
We deliver the widest range of Ayurvedic products.
The company provides excellent profit margins.
Marketing Support Provided to the Franchise Holders
As the tycoon Ayurveda PCD Company, Arlak Ayurveda knows what it takes to survive in the market. The company is fully aware of the market necessities and also well versed with the importance of proper marketing and product promotion. Therefore, to provide added advantages to its franchise holders, the Top Ayurvedic PCD Franchise Company in Nagpur, Arlak Ayurveda has come up with a custom-made set of promotional tools such as:
MR Bags.
Notepads
Reminder Cards
Chemist Order Book.
Visual Aid
Company Literature.
Begin Your Business Journey with the Best-in-the-Industry – Arlak Ayurveda
Choosing Arlak Ayurveda will be one of the best decisions of your career. By choosing us, you will not only get hands-on best quality products, rather the company will provide you monopoly-based franchise business opportunities as well. We assure you of full transparency and ethical business operations. Our core values and code of conduct direct us to provide mutually beneficial deals.
So come and join the best Ayurvedic PCD Franchise Company in Nagpur, Arlak Ayurveda and kick start your business. For more information, simply contact us on the below-mentioned information.
Contact Us
Name:- Arlak Ayurveda
Address:- SC0 5,6 Wadhwa Nagar, Near Hotel Sunpark, Zirakpur(Chandigarh)
Contact No:- +91-7696263636
E-mail:- ar.arbiotech@gmail.com.